A good nights rest is so important and when you wake up feeling tired and groggy, you know you're not getting the sleep that your body is craving. Night after night of poor sleep can lead to a weakened immune system, weight gain, anxiety, depression and overall poor health. You might not need to add more hours to your sleep schedule, you might just need to make some changes to your bedroom. Here are some simple bedroom furniture tips for better sleep:
Purchase A New Mattress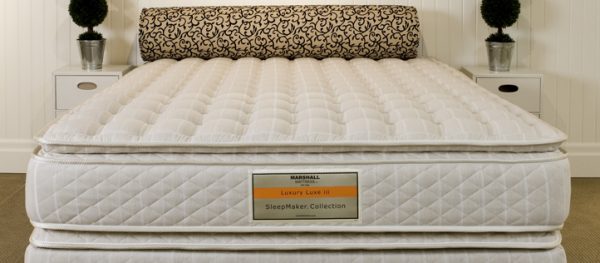 If you have been sleeping on the same worn out mattress for over a decade now, it might be a good time to invest in something new. Be sure to try out a variety of different firmnesses to find one that is comfortable for you. If you often experience back pain and such, you can mention this to the salesman who is working with you. There might be a mattress that would be better suited for you.
Invest In A New Set
When you slide under the covers you should be able to look around your bedroom and be happy with what you see. If you have an old, damaged bedroom set, this is not likely to make you feel relaxed. Instead, you will be thinking about how much you hate your bedroom set and this will make you stressed. A bedroom set with new furniture is something that can last you a lifetime. Making the investment now can bring you many years of restful sleep.
Have A Proper Bed
It's a surprising fact, but there are actually a large number of people who sleep on a mattress on the floor. No sideboard, no bed rails, no box spring; nothing. This isn't comfortable and it does not look proper. There are many beautiful platform beds and wood furniture that can really complete the look of a bedroom. Once you are an adult, it is time to have a nice looking, complete bedroom set. Keep it functional though. If you love the look of platform beds but you just don't find it comfortable to climb in and out of one, opt for something else that is more appealing.
Quality
If you have two grown adults sleeping each night in a bed together, the bed should be high quality and solid. There are a number of metal beds and decorative items that look fun in a kid's room, but as an adult, a beautiful wood furniture set will be solid enough to support your weight and it will be aesthetically pleasing.
Now is the perfect time to consider making some changes to your bedroom furniture. With a new coat of paint on the walls and some new furniture, you can change the mood and tone in your bedroom to something that is much more relaxing and soothing. When you lay your head on the pillow at the end of a long day, you will experience relaxing sleep.