Having a proper daily skin care routine will provide many benefits. Not only will you see the benefits in your beautiful, clear skin but you will also have younger looking skin for years to come.
A proper skin care routine should consist of four major steps. Each of these steps have different types of products available depending on your skin type.
Big brand skin care companies such as Naruko Malaysia offer many options for all of the different skin types and tones. If you follow these four steps every single day, you are sure to see all of the benefits.
STEPS TO A GREAT DAILY SKIN CARE REGIME
STEP ONE Exfoliate
Exfoliating your skin is an important step in your daily skin care because if this step isn't properly completed, it could interfere with the proceeding steps. Exfoliation works to clear your skin of all dead skin cells and anything else on your skin that doesn't belong.
If you have very dry skin, you will want to use a very light exfoliant as exfoliating can dry your skin out more. Likewise, oily skin might require a heavier exfoliant.
STEP TWO Cleanse
The next step in your daily skin care routine is going ro be to cleanse. Cleansing is beneficial for many different reasons. Cleansing your skin after a long day helps to stimulate the different processess that fight aging. It also ensures you have clean pores and allows oxygen to get into your pores which promotes healthy skin growth. Cleansing shrinks your pores which gives them a more beautiful apperence. Also, cleansing prevents your skin from dehydration and ensures that there is no oil build-up.
An excellent cleanser to use no matter what type of skin you have is b.liv Off With Those Heads face wash. This product helps to clear up acne, control oil and is an additional gentle exfoliant.
STEP THREE Tone
Toner is also important in your daily skin care process because it ultimately contributes to your skins apperence. Toner makes sure that all of your skin has the same youthful look about it. Toner helps to even out your skin pH, shrink your pores and add a layer of peotection. Because your pores are smaller after toning, it is harder for dirt and other impurities to penetrate the skin.
There are two different types of toner you can use depending on your skin type and your own personal preference. These two types are lotion and liquid. One excellent option for a lotion is Dr Douxi skin toner Lotion. This toner, which is a top-seller in Taiwan, is quickly absorbing but helps to moisturize your skin.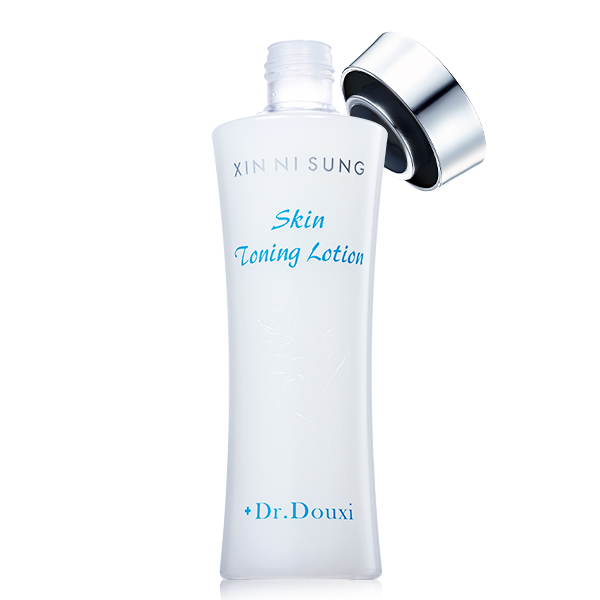 STEP FOUR Moisturize
The final step in your daily skin care routine is to moisturize. Moisturizer is important bevause it provides benefits for today, tomorrow and years to come. Hydrating your skin through moisturizer gives your skin a healthy glow. It also allows skin to rapidly repair itself. Best of all, moisturizer makes your skin feel good.
If you have very dry skin, a moisturizer such as Guerisson 9 Complex Cream would be perfect for you. This natural cream is made from horse fat and is full of Vitamin E whoch offers your skin many healing benefits. It is long-lasting and provides healthy skin.
Having a proper skin care regime is very important to your overall health. After following these foue simple steps, your skin will be ready for make-up, the day and the world.